What Is Mobile App Development?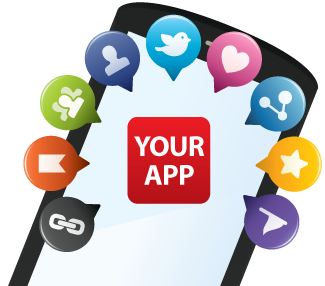 Are you planning to mobile app development or don't know what it is? To put it simply, mobile application development is developing an application or software for handheld or mobile devices (i.e. smartphones such as the iPhone, iPad and Android mobile devices).
It's developing pieces of software specifically for mobile devices (which have smaller screens than say Desktop or Laptop computers). Some applications that have been used in personal or desktop computers cannot be viewed properly or easily in mobile devices such as smart phones and tablets (I.e. the iPad) because of the larger screen requirements and lack of compatibility (or user ability) of desktop applications on the smaller hand held mobile devices.
3 Types of Mobile Apps
There are three main types of mobile apps that you can create or develop namely pre-installed, downloadable, and web browser applications.
The pre-installed applications are the ones that are installed by the manufacturer of mobile phones or tablets. For instance, every mobile phone has a messaging application that is placed on the new device immediately after the device was manufactured and before it is sold to the public.
The downloadable applications are the ones that can be downloaded by the mobile device users from the App stores (such as the Apple App Store or Google Play app store for Android). For example, these are the games or tools that can be downloaded as per your interests and or business requirements. There are thousands of downloadable apps for various mobile devices today and they are continuously increasing as every mobile app developer can easily publish them. Typically they are either paid or free to download.
Some applications are made to be used in a web browser, such as Google Chrome. An example is the JavaScript. One needs to download this app to experience what is offered in the website such as game or video.
Mobile app development can be summed up as a creation of a piece of software to add an additional user experience, tool or resource to your mobile device. However when it comes to developing an app, there are many things to consider such as the size of screen, hardware, configurations, battery usage, touch interface, etc etc. This is why a certain application for Android platforms is usually modified to fit other platforms like iPad. The codes must be written exactly for the device based on the hardware, configurations and many other factors. In addition, the mobile devices have small screens so developers must make every pixel count.
HTML5 Apps – What Does It Have to Do With Mobile App Development?
When reading on mobile application development, you would bump into terms like HTML5. What is it? It is the latest hypertext markup language; a successor of HTML. It can do everything that Flash can do, according to Steve Jobs. It uses HTML, CSS, and JavaScript to show what you can see in web pages and applications. You don't have to know a lot about HTML 5 unless you want to be an app developer but if you are a consumer, you just have to understand that it is the latest programming language used to create mobile applications, software or websites.
In simple terms, mobile app development refers to the process of creating and modifying software suitable for mobile devices like iPhone, iPad and devices that are powered by Android. The applications must be suitable to the mobile devices' smaller screens compared to desktop computers.