_______________________________________________________________________________________________________________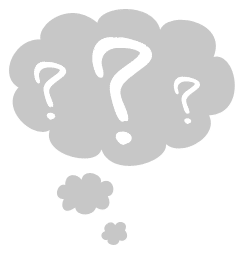 Do we guarantee our work?
Yes.
AppMedia Apps are backed by a 100% satisfaction guarantee. If you are even the slightest bit under-whelmed, if for any reason you decide you aren't completely satisfied, just email us within the first 30 days and we'll refund you immediately. No questions asked! We're pretty confident in our abilities and you should be too.

How long will it take to create your App?
Typically most apps will be designed and constructed within 10-14 business days (depending on your feedback turn around time). Once the app is approved by you, we will proceed with submission to the app stores. Apple will typically take 7-10 days to approve your app after submission. Google Play however will only take around 24 hours before your App is available for downloa d. Your HTML5 Web App/Mobile Website will be available immediately.

Are there any apps that AppMedia cannot build?
We are unable to work on any App request that would violate the Apple App Review Guidelines or that which fail to comply with Google Play Developer Policies. We see these as a good benchmark for developing apps and we recommend that you take a moment to review the app store guidelines should you have any concerns about your app idea.

Providing your app complies with the app store's requirements, we can build just about any App that you have in mind and can clearly articulate.

Do you guarantee approval of my app into the App stores?
App store approval is not guaranteed as this is out of our control. However, it is rare that we will proceed working on on your App if we don't feel it has a very high probability of being approved.

Each app store implements their own review procedures and policies (mentioned above). So we do recommend that you review the app store guidelines if you have any concerns about your app idea.

Keep in mind however that we offer a 100% money back guarantee (excluding custom design fees on graphics that you claim copyrights to) should your app fail to be approved.

Are there any additional costs I should be aware of?
Yes. 3rd party app stores like the Apple App Store and Google Play (Android) all charge a registration fee – $99/yr for Apple and $25 once-off to Google Play (Android). This allows you to publish your App under your own Business/Company name.

To register for each app store, simply follow the respective links below:
Once you have registered directly with the app stores you will the be required to allow us access to your Apple and Google Play developer accounts to enable us to submit your App under your Company/business account. App submission can be a complex process and that is why we take care of this for you.

Apart from the mandatory app store registration fees, there are no additional costs. All AppMedia pricing is all-inclusive with no hidden charges.

Who is AppMedia For?
Businesses, publishers and professionals looking to position themselves ahead of the curve and take advantage of the incredible opportunities presented with Mobile apps.
[ba-list style="check"]
Niche Publishers (Online and Offline)
Small and Medium Sized Businesses
Large Enterprises
Professional Bloggers
Website Owners
Retailers
Restaurants and Cafes
Events and Conferences
Bars and Clubs
Festivals and Entertainment
Coaches and Speakers
Training Organisations
Sports Clubs and Sports Teams
Schools and Universities
Radio Stations
Musicians
…and just about anyone with a website or App Idea!
[/ba-list]
How can I earn additional revenue with my app?
[ba-list style="star"]
You can sell your own products & services from directly inside your app
You can sell home page banners or app sponsorships
You can sell your own app-wide banner advertising space
You can sell targeted & timely push notifications to your users
You can sell featured event listings with our 'Events' module
You can sell 'daily deals' with our 'Deals' module
You can sell directory listings with our locations and featured listings modules
You can sell sponsored videos, podcasts or featured editorial
You can sell other recommended iTunes products, music and apps
You can sell eBooks and E-courses
You can sell using pop-up promotions or linked notifications
You can sell exclusive in-app content and/or membership based apps (using our automatic monthly, quarterly or yearly subscription model)
You can accelerate your subscriber base by integrating with your existing MailChimp, Constant Contact, or another email provider
You can cross promote your other 'paid' apps, products & services
The sky's the limit…
[/ba-list]
What should I expect from AppMedia.com.au during the App design process?
Our turnkey app design process is powered by experts who know firsthand how to build a functional and professional mobile application. We make it as easy and as simple as possible for you to get up and running in the shortest time possible. You will also have the ability to install and review your app on your own device while it is being built, allowing you to provide feedback and necessary changes prior to submission to the app stores. With AppMedia, everything is taken care of for you, making it easier than ever to publish your own professional mobile application.

How do I know when my new App is published to the App Stores?
When we publish your AppMedia App, one of our experts will contact you by phone to let you know that your App is live in the App Stores. Apple will also send you an email notification directly to notify you immediately upon approval.

At that time, we review the live App with you once more and discuss any final changes that you would like to make.

Who do I contact when I want to make changes to my App?
Our AppMedia mobile CMS makes it easy for you to add images, update content items, change graphics and do a whole lot more at anytime. You can also open a support ticket 24/7 by sending an email to [email protected] and one of our experts will promptly assist you within hours.

Who do I contact when I need technical support for my App?
We're dedicated to providing outstanding support and expertise. You can contact us for assistance:
Where is your team based?
AppMedia is owned by an Australian company and has team members in both Australia, New Zealand, and the USA.

I'd like to know more about reselling your products, where can I get further information?
Please contact us for details.

Have more questions?

Make an enquiry

Compare Plans

Ask Support – Email us: [email protected]